An Inspiration
This book was easy to read and so gripping that I had to keep flicking the pages to see what happened next. This book is an inspiration.  Thankyou
Helen Turner
April 5, 2019
Gripping
Deeply appreciated the story-telling by author, i couldn't put it down. Stayed an hour late at work on a Friday afternoon just to finish reading it..unheard of!
Rachel Carew-Hopkins
April 5, 2019
Real
Inspiring
Clare Carew-Hopkins
March 21, 2019
Most Impressive Message I've Seen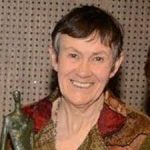 At War With The Blasto Parasite is an entertaining memoir that moves at a good pace and keeps the reader engaged. The narrative voice is friendly, humorous, generous and easy to read.  It has one of the most impressive anti-suicide messages I've seen.
Sally Odgers - Winner of prestigious Alice Literary Award 2018
March 17, 2019
A Gripping Read
After a start where I wondered where it was taking me – this book brings it all together with a profound reveal. The story takes one along at a great pace and its hard to put down. A gripping read.
Josephene
March 17, 2019
Already done this step? Login here